City in Context
Few other cities can boast the instant recognition of their transport system like London can (okay, maybe my native New York City, too). Double-decker red buses, Tube trains with the Roundel logo, and black taxicabs are just about as British as a cup of tea or fish and chips. During my visit to London, I wanted to explore the history of the city's iconic transportation system and discover what work mobility stakeholders are doing to prepare the city for a uncertain economic future.
Over the course of the last decade, London has undergone rapid population growth, which also led to an increased demand for travel. Usage of the key public transport networks grew, often at a more rapid rate, reflecting enhancements to the networks and the progressive recovery from the recession, with increasing employment. All public transport modes have seen significant increases in capacity and service quality; with innovations on the street network such as congestion charging, cycle hire and superhighways, and technological innovation from Oyster to trip planning apps. Meanwhile, road traffic consistently fell, reflecting increasing constraints on the road network and underlying an overall progressive and consistent change in mode share away from the private car and towards more attractive public transport, walking and cycling routes.
Much of the city's mobility falls under the responsibility of Transport for London, a local government body. In 2000, as part of the Greater London Authority Act, the organization was created to give the Mayor of London a "general duty to develop and apply policies to promote and encourage safe, integrated, efficient and economic transport facilities and services to, from and within London." Today, TfL is responsible for over 31 million daily journeys on services including London's Underground, Bus, Overground, Light Rail, London Overground, TfL Rail, London Trams, London River Services, London Dial-a-Ride, Victoria Coach Station, Santander Bikeshare and the Emirates Air Line.
Part of what makes London's transportation policy so effective is that mobility is organized through TfL as a single government authority. In this manner different public transport modes can effectively be integrated to provide door-to-door services, which I have found essential to ensuring public transport is as seamless as the use of a private automobile. Unlike most transport authorities in the United States, TfL also manages the main roads and streets in London, as part of which it is in charge of cycling, taxi and mini cab regulation, buses, traffic signalling, and congestion charging.
TfL is currently chaired by the Mayor of London, Sadiq Khan. As part of his role as mayor, he produces a statutory document called "The Mayor's Transport Strategy," which sets the agenda in terms of policies and proposals to shape transport in London over the short, medium, and long term. Khan's Transport Strategy calls for the following:
Healthy Streets designed to tackle the physical inactivity crisis
Reduced traffic on London's streets
Better air quality and work aimed at making London a zero-carbon city
A reliable public transport system that can cope with more passengers
An accessible, affordable and safe transport network
Investment in transport to support the creation of new homes and jobs
Based on evidence and constant monitoring of challenges, opportunites, and outcomes, TfL sees out the implementation of the Mayor's Transport strategy. Progress is monitored and reported on via Travel in London reports, also published by TfL.
Innovative Mobility Examples in London
A major reason why I wanted to visit London was because there are so many new developments that make the city a leader in the realm of urban mobility. Here is what I found during my time in London!
The Underground
London is home to the world's first ever underground railway, which opened in 1863. Since then, various steps were undertaken to get the network to where it is today, with work is constantly being done to maintain the infrastructure. Growing populations and larger peak travel volumes of passengers are of primary concern. As such, upgrades across the Circle, Hammersmith & City, Metropolitan and District lines will include new signaling systems to allow trains to run closer together. The upgrade will allow TfL to operate 32 trains per hour, a 33% increase in peak-hour capacity without the need to build expensive new rail lines. In addition, new a fleet of 192 modern, air-conditioned, walk-through trains are now in operation across the four lines, which are longer and more spacious than the old trains they replaced. The new trains also feature dedicated wheelchair spaces and color contrasting interiors to make the network more accessible for those traveling with disabilities.
TfL announced the Night Tube service in 2014, with trains running 24 hours on certain lines on Friday and Saturday evenings. Trains run every 10 minutes or less, continuing from around midnight when train services usually close to around 5 a.m. and into the usual morning service. London has never had an overnight underground service before, and in providing one, the Underground will join NewYork, Chicago, Stockholm, Copenhagen, Berlin and Sydney in this practice. According to a report by Volterra, every pound spent on the Night Tube will see a 2.7 pound return.
In speaking with Mike Tuckett, the head of customer ticketing and transformation delivery at TfL, I learned more about smart ticketing system in London. The first item we discussed was the development of the plastic ticket millions of Londoners carry in their pocket: the Oyster Card. The benefit of the card is that it can be used on public transport in Greater London, and is valid on much of TfL's services, including the Underground, Buses, Docklands Light Railway (DLR), Overground, river boat services, and most National Rail services within London's fare zones. Since the revolutionary card's introduction over 15 years ago, more than 86 million cards have been issued. Usage is encouraged by offering substantially cheaper fares than with traditional tickets. Equally or perhaps even more groundbreaking than the Oystercard has been the implementation of contactless credit and debit cards as part of TfL's "Future Ticketing Programme". While getting banks on board and coordinating back offices of TfL and the banks were complex, TfL was the first public transport provider in the world to accept payment by contactless bank cards, and the widespread adoption of contactless in London has been credited to this. TfL is now one of Europe's largest contactless merchants, with around 1 in 10 contactless transactions in the UK taking place on the TfL network. Now, all users need is one card in their pocket to travel seamlessly through London's network, which further demystifies sometimes complex rules inherent in traveling via public transport.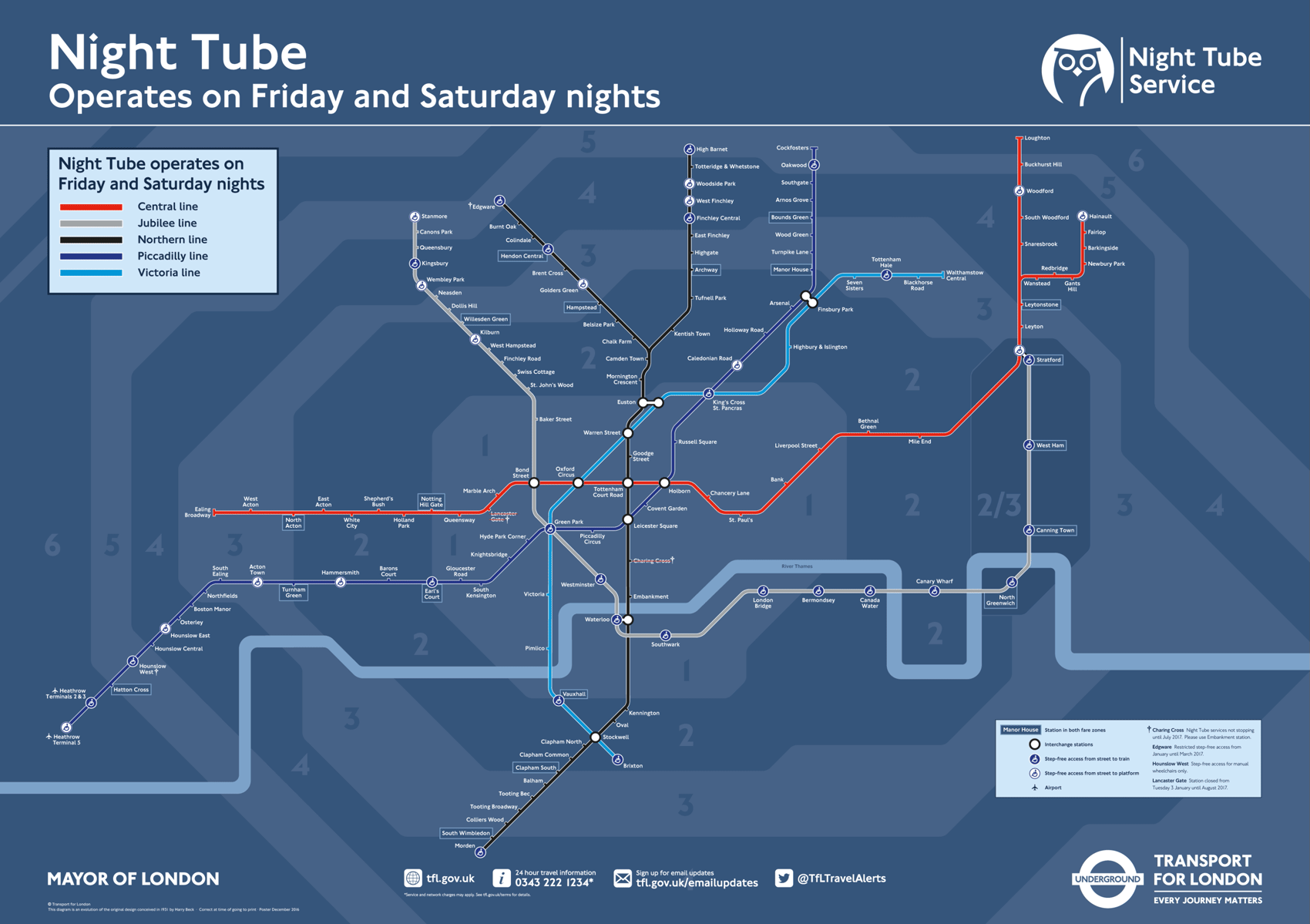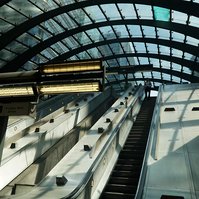 Cycling in London
The state of cycling in London has improved tremendously over the last decade. During the period from 2000 to 2012, the number of daily journeys made by bicycle in Greater London doubled to 580,000. The growth in cycling can partly be attributed to the launch in 2010 by TfL of the Barclays Cycle Hire system (also known as the Boris Bikes, named after former mayor Boris Johnson) throughout the city's center, which by 2013 was attracting a monthly ridership of approximately 500,000, peaking at a million rides in July of that year.
With the rise of cycling also came a call for more cycling infrastructure. As part of London's Healthy Streets approach, new projects in recent years have made the city more friendly to cyclists. Sadiq Khan has promised to spend £770m on cycling over the four years of his term - £17 per Londoner, a record amount for the city. Among these efforts are quietways, "Mini-Hollands" and cycle superhighways. I took a ride on Cycle Superhighway 3 (CS3), one of the more scenic routes through the heart of central London. The section from Tower Hill to Westminster snakes around the curve of the Thames and completely segregates the bike rider from the main flow of traffic. Cycling along it, one can really appreciate the beauty of the Victoria Embankment, something that was impossible prior to the installation of dedicated cycling infrastructure.
The challenge now is to convince average Londoners that cycling can be a viable form of transport. TfL's 2017 Analysis of Cycling Potential report indicates that another 8.17 million trips, which are currently made in London could be cycled from start to finish, with 6.47 million rideable in under 20 minutes. Furthermore, an additional 1.55 million journeys could use bikes for a part of them, instead of taking the bus or Underground. What's more, current bicycle riders are typically white middle-class men in Lycra, and too few women and people from ethnic minority groups choose the bicycle. To combat this trend, the mayor's office has unveiled projects that will seek to address a lack of diversity, including cycle training courses, grants for community groups who do not typically cycle and promoting electric bikes, as well as expanded cycle routes.
Congestion Charge
In 2003, London's congestion charge was introduced by the city's first mayor, Ken Livingstone. The scheme is an economist's solution to automobile traffic, with the rationale that an unpriced road leads to an excess of demand, causing a shortage, and that the shortage should be corrected by charging users the equilibrium price rather than increasing the capacity of road networks. In effect, this typically means increasing prices during peak demand hours. Schemes of this kind are found in London, Milan, Singapore, and Stockholm. In London, users pay a flat fee of 11.5 pounds if you enter the congestion priced zone from 7 am to 5 pm on weekdays. Livingstone hoped the charge would reduce congestion, improve the speed and efficacy of bus services, make journey times more consistent for drivers, and make increase efficiency for those distributing goods and services throughout the city. The case for the charge solved two problems in one swoop: reducing traffic in the city center and simultaneously generating funds to reinvest in improving public transport services.
Key measures from TfL indicate that the charge has been a success: in 2006, it was reported that the charge reduced traffic by 15% and congestion (the additional time a trip would take because of traffic) by 30%. This effect has continued to today. Traffic volumes in the charging zone are now nearly a quarter lower than a decade ago, allowing central London road space to be given over to cyclists and pedestrians. London's congestion charge succeeded for two key reasons: it had a clear and convincing premise, and it was just one part of larger efforts to improve travel across all forms of transport in the city.
However, in 2017 TfL recorded the first drop in revenues from the charge since 2010. Speaking to Matthew Hudson, head of strategy, technology and data at TfL, indicated that this is due the fact that taxis and minicabs are exempt from paying the congestion charge. While minicab registrations have soared from 49,854 in 2013 to 87,409 in 2017, the income from the congestion charge has declined. Now, TfL is looking abroad for solutions. Inspired by cities such as Stockholm and Singapore, the London Assembly has recommended enlarging the congestion charging zone and replacing the daily flat rate with a variable charging structure which would reflect when and where drivers enter the zone and how much time they spend there. TfL have a huge budget hole to fill, having lost their £700 million a year operational grant from national government. Khan's manifesto pledge to freeze fares will cost £640m over his term, and at the same time passenger numbers and fare revenues are down £240 million. A reformed congestion charge could not only ease traffic but it could also provide a supplementary revenue stream for TfL to implement the Mayor's strategy. As such, Sadiq Khan also is investigating ending the charge exemption for minicabs. While the city is far ahead of its American counterparts to get a scheme implemented (looking at you NYC), the London congestion charge is not perfect and needs reform to meet the financial and logistical challenge of keeping the city moving well into the future.
Walkability of London
Walking is already a popular mode of travel in London. In TfL's Analysis of Walking Potential Report, on an average day there are 6.3 million walk trips (wherewalking was the only mode used) and 6.8 million walk stages (where walking waspart of a longer trip using other modes) of more than five minutes made in London. With the Mayor's Healthy Streets program, TfL is making more efforts to focus on walking, given that, at present, only 34 per cent of adults in London are achieving two 10-minute periods of active travel per day. . More, however, can be done to encourage more people to walk more often – giventhat, at present, only 34 per cent of adults in London are achieving two 10-minuteperiods of active travel per day.
I spoke with Susan Claris, an associate director in the Transport Consulting Group at Arup, to discuss the city's walkability schemes and the work she is doing to make cities more accessible on foot. She pointed out firstly that walking is often not considered as a mode of transport, despite the fact that walking has ample economic benefits for developers, employers and retailers, as well as a host of health benefits, both physically and mentally. Walking is the lowest-carbon, least polluting form of transport. It's a great social leveller and enhances safety of public spaces, allowing for more "eyes on the street." Her vision for the future of urban transport is to continue focusing on active modes of transportation and high-density rail networks. Her recent work has focused on the "ReCharge Parklet," which she thought of on her way to work as she grew frustrated with the amount of clutter presented by street infrastructure dedicated to EVs. Instead, she envisioned transforming a parking bay into a space that combines EV and e-Bike charging facilities with a micro-park known as a "parklet". It can also provide mobile phone charging, Wi-Fi, seating, bicycle stand and pump, and urban greening. The concept is aimed at boosting levels of activity in cities by making them more attractive for walking and cycling and improving social interaction on a street. All in all, we concluded our conversation with the notion that low cost, temporary interventions and experiments at acupuncture points in our city's streets can show citizens fearful of change that there is much potential in our streets. In this manner, walking and other active modes can be incrementally implemented to shift behavior at bigger and bigger scales.
I also visited London's Wall Place Elevated Walkway, which was part of the adjacent office developer's planning obligations for the area. Following devastation by bomb damage during the Second World War, the site was developed as part of a new vision for London where streets were denied and walkways elevated as highwalks over the traffic below across a single monolithic building block. These works saw the segregation of the historic elements and the erasure of pedestrians at street level. The development of London Wall Place supports the City's campaign for providing pedestrian circulation through the enhancement of existing and creation of new walkable routes, both at and above street level. This development has primarily been used by office workers but promotes walkability and being outside during breaks in the daytime.
Overall, better street design can shift modes more favorably to walking, cycling, and public transport. I found London's Streets Toolkit and Stations Public Realm Design Guidance documents extremely informative at illustrating what TfL is doing to design healthier streets for all.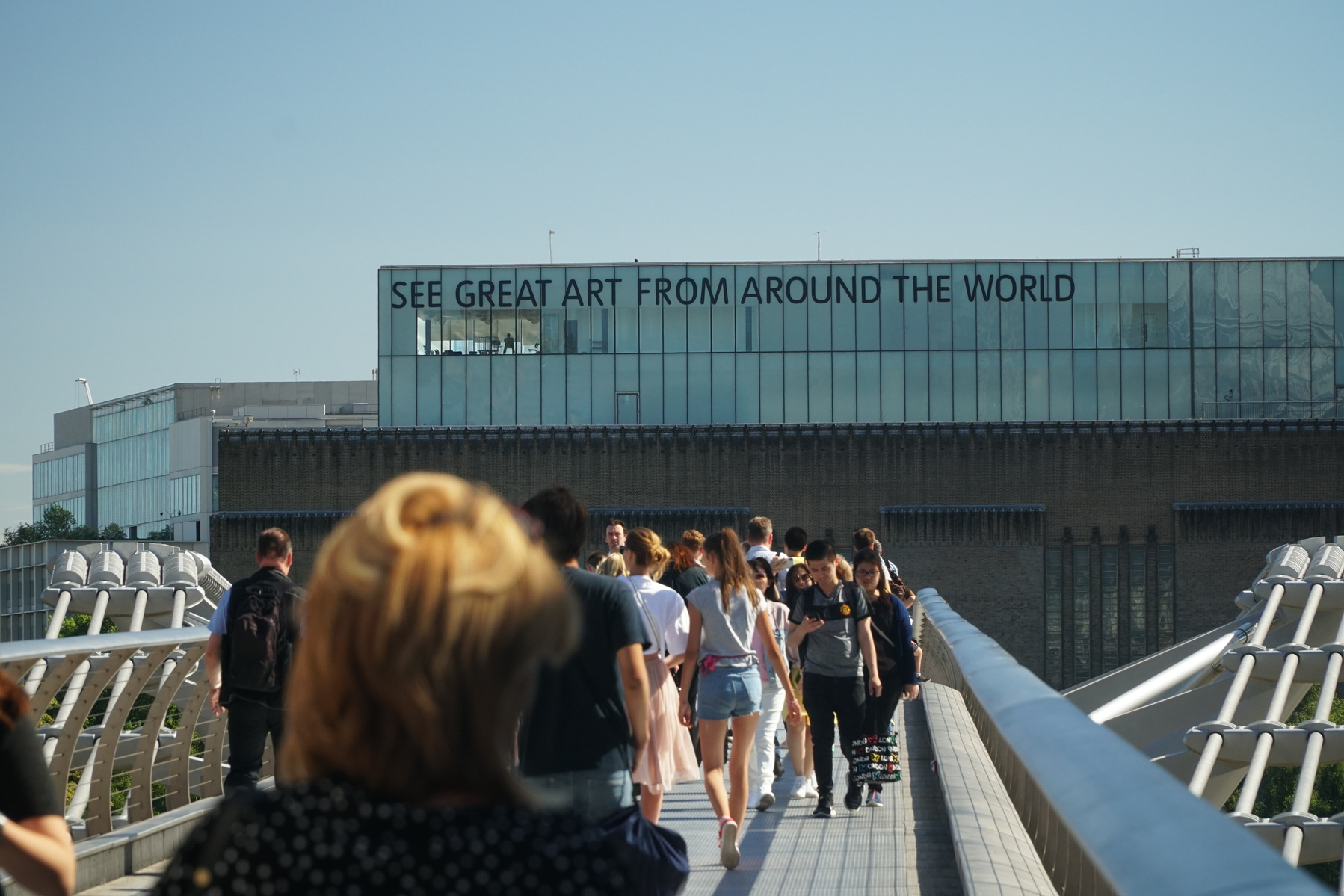 Crossrail
As one of Europe's largest infrastructure projects with a budget of £14.8 billion, learning more about the new East-West rail line linking the city's outer boroughs to the city center was paramount. The project is expanding the rail capacity of London's rail network by a whopping 10% upon final completion in 2020. The new railway, which will be known as the Elizabeth line when the new services begin in 2018, will be fully integrated with London's existing transport network and will be operated by Transport for London. Funding was split in three ways among TfL, local businesses, and a grant from the national government's Department for Transport. Crossrail will bring an extra 1.5 million people to within 45 minutes of central London and will link London's key employment, leisure and business districts – Heathrow, West End, the City, Docklands – enabling further economic development. A focus on redeveloping existing stations and building ten new stations to prepare for increased traffic in the next century was a major design challenge. I visited the new Canary Wharf Crossrail station to check out what is being done. Sitting below a five storey mixed-use development known as Crossrail Place, the new Canary Wharf station helps connect the booming business district to the City of London, the West End and Heathrow Airport. A 310 meter-long timber lattice roof, sheltering a roof-top garden lets in light and rain for natural irrigation. Translucent air filled pillows allow direct views in and out of the building. Too bad I was not able to ride the new line yet, but it was a treat to see how a project of this scale is being delivered in London.
Parting Thoughts
I found London to be pretty inspiring in terms of urban mobility. Every Londoner I spoke with frequently complained about public transport, but annoyance in this regard is supposedly as English as moaning about the weather. But Londoners don't give TfL enough credit in my opinion, and actually I've found that TfL leads the way as an effective transport authority that can actually drive change in mobility. This article succinctly sums up what other transport authorities can learn from TfL and the governance structures required to create such an integrated approach to mobility. While I'm hesitant to say this model can work in cities in the US (MTA's governance structure is notoriously bloated), London's governance structure works well to ensure coherent and strong leadership to prepare the city for the future. Under the motto, "Every Journey Matters," TfL is using its oversight to deliver sustainable urban mobility in one of Europe's vibrant capitals.